I've always had my personal favourite types of curry, and many people over the years have disagreed with me repeatedly. Obviously I've become accustomed to a variety of different flavours and am therefore not the best test subject to be totally representable for the British population. As a result I've decided to take a deeper look into this and provide you guys with somewhat of a study on this subject. If I had to choose one style of curry to begin with – that I personally believe is the most popular amongst the public – I'd definitely have to go for either a Chicken Tikka Masala or a Chicken Jalfrezi. Neither of these dishes are ones that I regularly choose to eat when I'm at a traditional Indian restaurant, however if I'm having a takeaway then I'm more than happy with either of these. I'm not too much of a curry snob, but I do prefer to enjoy traditional dishes cooked by real chef's whenever I have the chance to do so.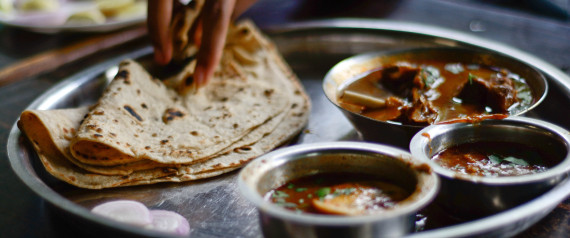 I did a little research on this topic and found a Daily Mail article that stated that – as I anticipated – the Chicken Tikka Masala was indeed the most popular dish over the past 10 years, however more recently there has been a growing trend for the Jalfrezi becoming a highly sought after dish. In 2015 we actually saw the Jalfrezi as the most popular Indian dish and indeed the most popular one overall too – including all different styles of cuisine. No longer do we see the hugely popular orange tinged curry dish dominating restaurants, we now see a growing trend for consumers to choose slightly more spicy dishes. Widely regarded as a spicy dish, the Jalfrezi is curated through the use of green chillies. On a survey of over 10 thousand different Indian restaurants, over 62% reported that the Jalfrezi was chosen most regularly. This included restaurants right across the UK, from the far South of England, right to the peak of Scotland too.
Surprisingly, the Tikka Masala has since fallen to become only the 8th most popular dish in the country, quite a feat following its sheer dominance for over a decade. I'm sure we will see a resurgence in popularity in the future, however it does seem that the British public is broadening its curry tasting horizons. There is certainly a growing trend of people wanting to try out new flavours, particularly Thai Green curries too – I'll cover this topic in future posts. I'm not entirely sure what the hype is all about with either of these dishes, as I stated previously, however it is nice to see further dishes being included in the top 10. I feel that it is a shame to limit our taste buds to one or two styles of curry, there are so many to pick from. Let me know what you all think about these striking results in the comments section below, I'll be posting back here again soon – thanks for reading guys!